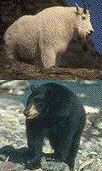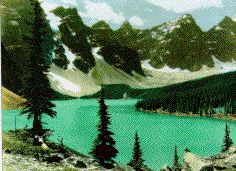 ---
KAW98
---
KAW98, the eleventh Knowledge Acquisition Workshop, will be held 18-23 April 1998 at the Voyager Inn in Banff, in the Canadian Rockies.



Schedule
KAW98 commences with a welcome reception on the evening of Saturday 18th April and closes after the final session with lunch on Thursday 23rd April.
The overall schedule is shown below. A detailed time-table will be available in March.
Sat     20.00-22.30     Welcome Reception

Sun     09.00-10.30     Plenary
Sun     11.00-12.30     Plenary
Sun     14.00-15.30     Parallel - 3 Groups
Sun     16.00-17.30     Parallel - 3 Groups
Sun     20.00-22.30     Poster and Demo Reception

Mon     09.00-10.30     Plenary
Mon     11.00-12.30     Plenary
Mon     14.00-15.30     Parallel - 3 Groups
Mon     16.00-17.30     Parallel - 3 Groups
Mon     20.00-22.30     Sisyphus, Poster and Demo Reception

Tue     09.00-10.30     Plenary
Tue     11.00-12.30     Plenary
Tue     Afternoon       Tourism

Wed     09.00-10.30     Parallel - 3 Groups
Wed     11.00-12.30     Parallel - 3 Groups
Wed     14.00-17.30     Parallel - new groups and topics arranged at meeting
Wed     19.00-22.30     Banquet

Thu     09.00-12.30     Plenary - Report backs & Business

Registration
KAW98 attendance is limited to one author from each accepted paper. The registration fee is US$375 (including Canadian GST) made payable to KAW98 - University of Calgary and is due by 1st March 1998. Send a check or money order drawn on a US bank to:-

Camille Sinanan (KAW98)
Department of Computer Science
University of Calgary
Calgary, Alberta, Canada T2N 1N4.

We are now also able to charge the fee to Visa or MasterCard. If you wish to do this then email Camille at camille@cpsc.ucalgary.ca and give your card number, expiry date and full name on the card, stating that you wish to pay the reistration fee of US$375 for KAW98.
Meals
The registration fee covers lunches and coffee breaks Sunday through Thursday, and the banquet on Wednesday night. It does not cover breakfast or dinner on other nights. The Voyager Inn has its own restaurant that is open for breakfast and dinner. Bumpers, an excellent steak house, is next door, and Reflections, a gourmet restaurant, is across the road. Many other cafes and restaurants are a short walk away.
Accomodation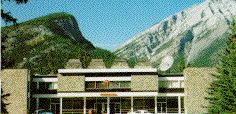 A block booking of sufficient rooms for the workshop has been made at the Voyager Inn with a reduced conference rate of CDN$45 a night for a double room (2 queen-sized beds).
The conference registration fee does not cover accommodation. You must make your own reservation at the Voyager Inn by phone or fax to the Inn, referencing the KAW conference:-

Banff Voyager Inn
555 Banff Avenue
P.O. Box 1540
Banff, Alberta, Canada T0L 0C0.
Phone 403-762-3301, Fax 403-762-4131
In the event of problems reference the booking made by Dr Gaines of the University of Calgary with Mr Joe Switzer the General Manager at Voyager.
Travel
The nearest international airport to Banff is Calgary International Airport which has regular connections to the USA, Europe and Japan.
Banff is 130 KM from Calgary airport, about 75 minutes by car or by bus.
The bus company is Brewster Transportation and Tours and the timetable is available 24 hours a day through an automatic telephone system at 403- 221-8242. Buses leave Calgary airport for Banff at 12.30, 15.30 and 18.00.
Free parking is available to guests at the Voyager Inn. Those coming by car need to obtain a pass to Banff National Park at the park entrance and this now costs some CDN$30 for the week.
Two maps of Banff are available showing the Bus Station and Voyager Inn: one is a detailed map of the town center and the other show the links to the Trans-Canada Highway.
Voyager Inn Facilities
The Voyager Inn has excellent conference accomodation designed to accomdate some 300 people. All of it is exclusively allocated to KAW98 for the duration of our meeting which will make it possible to set up seating arrangements promoting discussion.
The Inn also has excellent amenities including an outdoor pool open in all seasons, an indoor hot tub and sauna, a resturant and a lounge bar.
Presentations
KAW is a workshop, not a conference, and the objective is to promote the exchange of ideas on cutting-edge research through extensive discussion.
Presenters should aim to generate discussion on major issues rather than describe their research in detail (all those present will have the full papers in the proceedings at the meeting, and advance access to them through the web).
Presentations will follow the usual KAW format of 10 minutes for presentation and 20 minutes for discussion (generally 3 10 minute presentations in a 90 minute session).
An overhead projector and a color 640x480 computer projector with connectors for Mac and PC will be available for presentations.
---
Brian Gaines 29-Mar-98